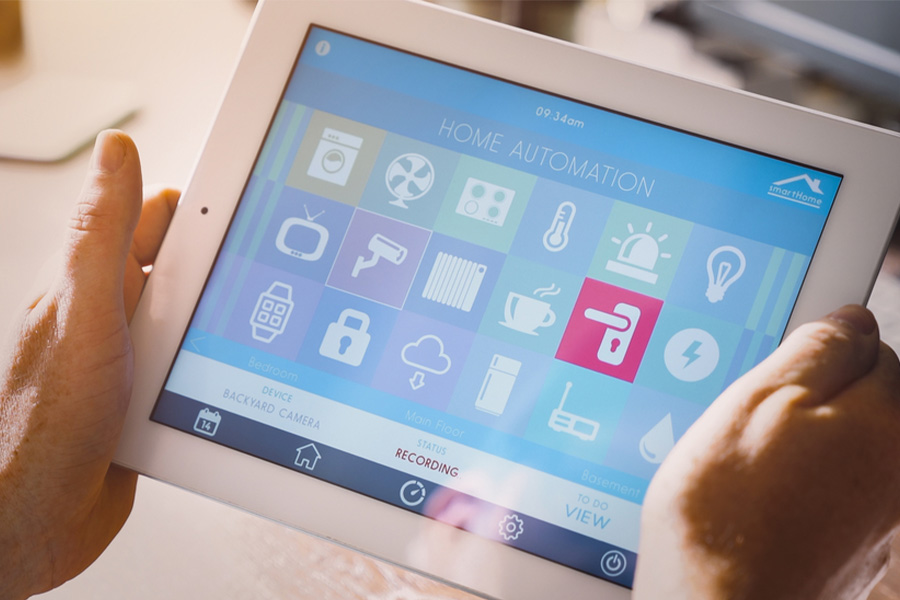 Colorado Springs Home Automation 101
Are you interested in having more flexibility and peace of mind in your life? Are you familiar with homes with smart devices and have an interest in learning how to transform your residence? This helpful resource -- Home Automation 101 in Colorado Springs -- is designed to illustrate how you might utilize modern home security tools to make your everyday life less of a challenge and more energy-efficient.
You will bring smart home automation to a home security system with confidence, and let your home's door locks, thermostat, lights, and additional equipment respond to your needs.
What Is Home Automation In Colorado Springs?
If you own or have plans to acquire a home, you may have considered the following question: What is home automation in Colorado Springs? Generally, automation oversees and operates different elements within your home, so you don't have to. You have the ability to set home features like smart bulbs, door locks, and thermostats to activate even if you're not on site. In other words, there's no need to engage a switch to brighten your lights or move a dial on the wall to raise or lower your comfort levels.
Automation offers versatility and convenience to your home
Automation can take many forms. For instance, you may set your devices to respond according to a schedule that you've instituted through your central smart hub panel or mobile app. Or group devices together to make the perfect ambience for movie night or for nighttime. Or you might have separate components take cues from one another so that your residence is safe and secure for every circumstance. You also can command your automated devices with spoken words if you connect to a Google or Amazon speaker.
As you might expect, you must choose the right automation package to get the latest in remote administration and schedule programming. Numerous people have the most luck connecting smart home automation implements to a security system. Most security systems are equipped to manage cameras and alarms through a centralized control panel or smartphone security app. Incorporating your smart locks and various other automated systems lets you program everything together. Additionally, making use of your security system for your automated features has the added benefit of you only needing to understand a single platform for all of your connected systems.
Implement These Smart Home Ideas In Colorado Springs
You will find many advantageous smart home ideas for your Colorado Springs home. Consider these devices to experience a world of convenience you might not have thought was attainable:


Smart thermostats: You don't have to adjust your thermostat in person. As an alternative, fix your smart thermostat to adapt to your daily schedule. To illustrate, automatically reduce the air conditioning or heat when you're not home. Then you might have your thermostat rise to a more suitable temperature a little before you return. Or utilize your smartphone app to view the comfort levels from any location and alter it to your satisfaction.
Experience the Advantages Of Smart Home Automation In Colorado Springs
So, is automation worth the trouble? Fortunately, automation is more than simply a neat method to turn on your lights from your phone. Here's how automation adds actual advantages to your hectic life.


Security: Home automation has clear and valuable safety perks. Make your residence seem inhabited while you're away with preset smart lights and view visitors with a video doorbell. Be notified and have your house light up when a motion sensor or alarm is tripped. Smart locks, exterior and interior video cameras, and items like fire and flood detectors all help establish an increased measure of safety for your property.



Simply your life: By setting schedules, you never have to think about turning off the lights or engaging your door locks, as your system will take care of it for you. Inspect your various implements when you're gone, and direct nearly all facets of your installation from a distance. Create scenes like movie night that adjust everything perfectly to achieve the optimal illumination and temperature levels. You can also tell your Google or Amazon assistant on the way you would like your settings and watch your home respond in an instant.



Energy efficiency: A fantastic benefit of home automation is how it can lower your monthly bills. When it comes down to it, there might be people in your family who neglect to do certain tasks like switch off lights. By placing your property's illumination on a schedule, you will avoid burning electricity throughout the day. Reduce heating and cooling costs by adjusting your comfort levels for times when you're not home. Did you not remember to lower the A/C when you left for vacation? No need to worry, as you now have the ability to change it regardless of your location.
Is It Time To Move Past Home Automation 101 In Colorado Springs?
If you are asking yourself, "how was it possible for me to function without smart home automation in the past," you should speak with your security professionals. We will show you what's possible -- from smart lights to surveillance systems -- and customize the perfect system for you. You only have to call (719) 270-0648 or complete the following form.
Areas Served Around Colorado Springs By Secure24 Your Local ADT Authorized Dealer