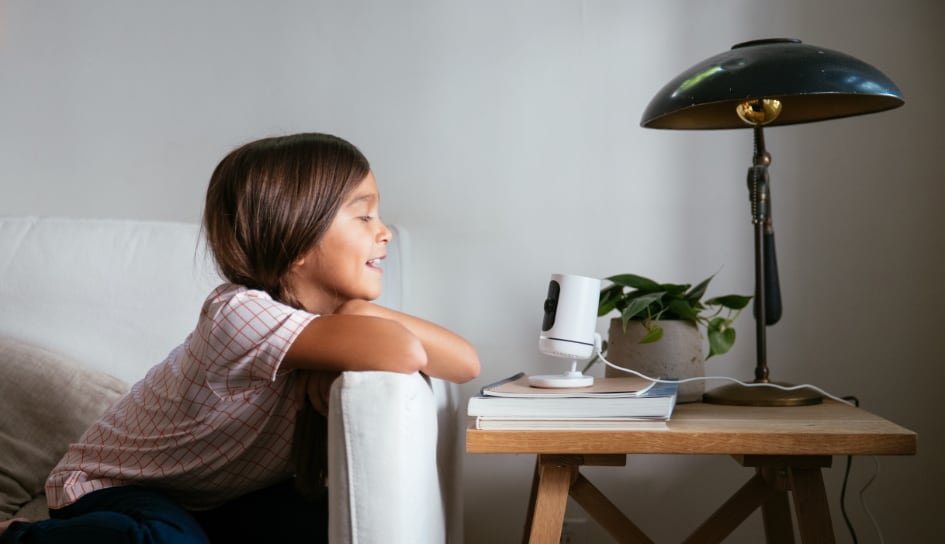 What are you looking for in a baby monitor in Colorado Springs?
In years past, a baby monitor was pretty simple. You put a a device with a built-in microphone in close contact to your child's bed, transmitting sound to a walkie-talkie-looking receiver. Thankfully, baby monitors now have more options. For instance, many monitors now include high-definition video feeds and 2-way communication. You can also link your monitors to Wi-Fi so you can roam all over the house. The latest baby monitors in Colorado Springs are so elaborate that they are similar to interior surveillance systems in both features and expense.
Would you switch baby monitor with an integrated surveillance system?
Knowing that baby monitors and home defense cameras incorporate many of the same features, there are numerous residents in Colorado Springs connecting their nursery to their home security system. It's a smart approach -- especially if you have to Vivint smart home technology -- as your baby monitor will include:
● Night vision video: Your security camera should have at least 1080p high-definition imaging, and infrared LED technology for night vision.
● Two-direction audio: Sometimes, you don't need to go to the nursery to soothe your newborn back to sleep. Your reassuring words may be the only requirement to keep your little one sleeping.
● Motion activation: Even though you can have your surveillance system function around the clock to keep a close eye on your child, your own alertness may diminish over time. However, when your video surveillance identifies unexpected movements, then you can get a notification to your smartphone. This is helpful if your child quietly scrambles out of the crib or if your curious cat sneaks into the room.
● Save and send recordings: The majority of baby monitors do not capture portions of video. Today's modern devices allow you to deliver a 20-second clip to grandparents to allow them a glimpse of what a peaceful, precious baby you have.
● Watch on your mobile device: As an alternative to having to lug a separate device wherever you go, you can view your child from your smart home mobile app. You could even touch base with your tot and babysitter if you're able to get an evening away.
Can I use a security camera as a baby monitor in Colorado Springs?
Can I use a security camera as a baby monitor in Colorado Springs?
In loving preparation of your baby's room, you put together the cradle, covered the walls with a delicate, lighter hue, and installed the greatest diaper changing space ever. Now it's time to figure out the manner in which you intend to watch your baby sleep. You have the option of going with the conventional monitor that allows you to listen in through an integrated speaker, or you might step up the tech and utilize high-definition video, two-way talk, and initialization through motion sensing.
This advanced option is equivalent to the cameras included in a modern home security package, but would you use a security camera as a baby monitor in Colorado Springs?
A security camera baby monitor can be part of your smart home installation
The great part about utilizing a security camera as a baby monitor in Colorado Springs is that it can link to your additional home security and home automation components. As an illustration, if you observe that your baby is having trouble falling asleep, you can make adjustments to your thermostat from mobile security application to get a more pleasant temperature. Or when they rouse for a 2 a.m. bottle, you might gently raise the nursery's smart lighting to signal that you're on your way. If you by chance have multiple babies in separate spaces, you have the ability to furnish each one an indoor security camera and monitor the feeds in the same smartphone app.
An indoor security camera in Colorado Springs is a key component of your home's complete security and automation package
Regardless of whether you want a home security camera to use as a baby monitor or you simply want to enhance your residential protection, get started by contacting Secure24 Alarm Systems. A Vivint expert will carefully explain the available choices and help you get the right security system for you. Simply dial (719) 270-0648 or complete the following form.
Areas Served Around Colorado Springs By Secure24 Your Local ADT Authorized Dealer